WHAT IS BREAST CANCER?
Submitted by Samuel Ndiema. Fact Checked by Dr. Kimani M (UON).
Breast cancer is one of the most common cancers. Around one in nine women develop breast cancer at some stage in their life. In Kenya the prevalence rate is 40.3 per 100,000 women. Simply put, one out of every two thousand five hundred Kenyan women has breast cancer. It is the most common type of cancer in women followed by cervical cancer but ranked third as cause of death with the first being esophageal and the second cervical cancer. About 48,000 cases occur in the UK each year. It mostly develops in women over the age of 50 but younger women are sometimes affected. Breast cancer can also develop in men, although this is rare.
Breast cancer develops from a cancerous cell which develops in the lining of a duct or lobule of the breasts.
Types of Breast Cancer.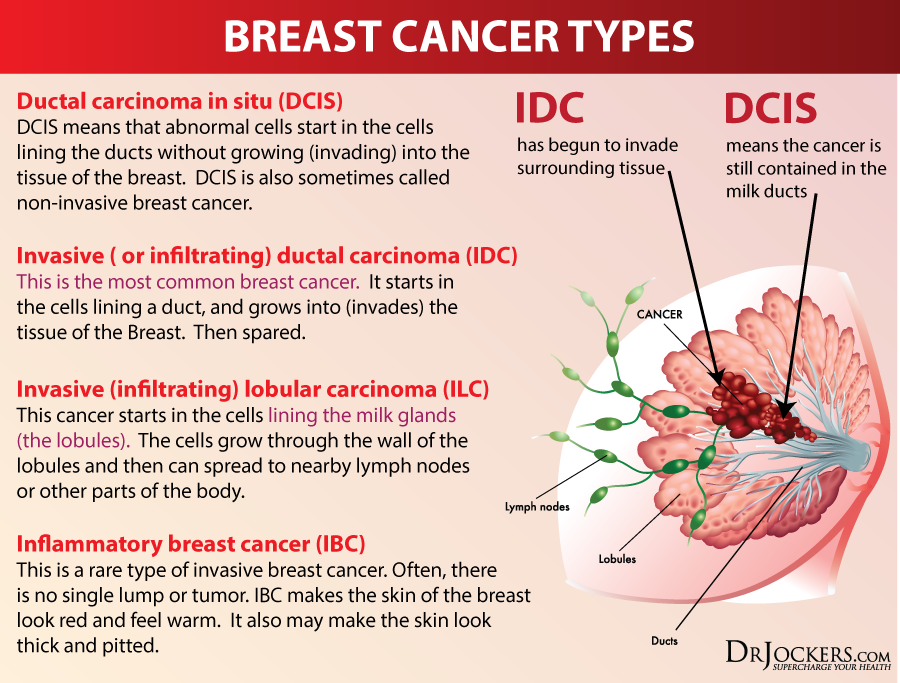 Breast cancer is mainly characterized as non invasive (only limited to point of origin) or invasive (having spread to other regions) Medical officers also look at the area of the breast affected, that is, the duct or the lobule (the milk producing part of breast)
Most breast cancers are diagnosed when a tumor has grown from within a duct or lobule into the surrounding breast tissue. These are called invasive breast cancers.
Some people are diagnosed when the cancerous cells are still totally within a duct or lobule. These are called carcinoma in situ, as no cancer cells have grown out from their original site
The types Include;
i) Ductal carcinoma in situ: cancer cells found in ducts and it is non invasive
ii) Inflammatory breast cancer: cells block lymphatic vessels of breasts giving a characteristic red swollen appearance
iii) Invasive lobular carcinoma: begins in lobule and has spread to other parts
iv) Lobular carcinoma in situ though not classified as a cancer but could lead lead to increased risk of developing cancer
v) Paget's disease: starts at the nipple and spreads to areola( the dark area of skin around the nipple). Common in women above the age of 50 and can associated with underlying cancer
vi) recurrent breast cancer: can either be local( found in the same area as that of earlier diagnosis) or distant recurrence( having spread to other parts of the body)
STAGES OF BREAST CANCER.
There are 5 stages which are grouped by looking at the following three factors; The size of the tumor, whether it has spread to lymph nodes and whether it has spread to other parts of the body
Stage 0 is a non invasive stage while stages 1 to 4 are invasive and differentiated by size of tumor and which lymph nodes are affected.
Stage 4 is the only one that has the cancer cells having spread to other organs.
The exact reason why a cell becomes cancerous is still unclear. It is thought that something damages or alters certain genes in the cell thus making the cell abnormally multiply out of control. However, there are a few risk factors that are associated with Breast Cancer.
RISK FACTORS.
One of the greatest yet extremely sexist risk factor is actually just being female. Women's breast development takes 3 to 4 years and is usually complete by age 14. It's uncommon for men's breasts to fully form — most of the male breasts you see are fat, not formed glands. So hormonal stimulation of highly responsive and vulnerable breast cells in women, particularly during the extra-sensitive period of breast development, is why breast cancer is much more common in women than in men.
Age.
The risk of developing breast cancer roughly doubles for every 10 years of age. Most cases develop in women over the age of 50.
Where you live.
The rate of breast cancer varies between countries. This may reflect genetic or environmental factors.
Family history.
This means if you have close relatives who have or have had breast cancer. In particular, if they were aged under 50 when diagnosed. These cases have been linked to the mutations of the genes BRCA and PALB2.
Personal History.
Chances are higher than average for a woman getting breast cancer on the other breast if they have had a previous breast cancer treated in one breast.
Being overweight or obese
Excess weight increases your risk of breast cancer. It also increases the possibility that breast cancer will return after treatment, particularly after menopause. The likely reason is that being overweight increases the level of estrogen in the body.
If you had your first child after the age of thirty.
Delayed menopause/over the age of 55.
Early age of starting periods. Delayed menopause/over the age of 55.
Chest being exposed to radiation.
Excess alcohol.
Other:
Taking continuous combined hormone replacement therapy (HRT) for several years (in women over 50 years), leading to a slightly increased risk.
Physical inactivity.
SIGNS AND SYMPTOMS
A breast lump
The usual first symptom is a painless lump in the breast. Note: most breast lumps are not cancerous. Most breast lumps are fluid-filled cysts or fibroadenomas (a clumping of glandular tissue) which are benign. However, you should always see a doctor if a lump develops, as the breast lump may be cancerous.
Other symptoms which may be noticed in the affected breast include:
Changes in the size or shape of a breast.
Dimpling or thickening of some of the skin on a part of a breast.
The nipple becoming inverted (turning in).
Rarely, a discharge occurring from a nipple (which may be bloodstained).
A rare type of breast cancer, causing a rash around the nipple, which can look similar to a small patch of eczema.
Rarely, pain in a breast. Note: pain is not a usual early symptom. Many women develop painful breasts (mastalgia) and this is not usually caused by cancer.
DIAGNOSIS
Mammogram. This is a special X-ray of the breast tissue.
Ultrasound scan of the breast.
MRI scan of the breast. This is more commonly performed on younger women, who may have denser breast tissue.
Biopsy – to confirm the diagnosis
A biopsy is when a small sample of tissue is removed from a part of the body for exammination under the microscope, to look for abnormal cells. A specialist may take a biopsy with a needle which is inserted into the lump for some cells to be withdrawn. Sometimes the doctor may be guided as to where to insert the needle with the help of a mammogram or ultrasound scan. Sometimes a small operation is needed to obtain a biopsy sample.
The biopsy sample can confirm or rule out breast cancer. Also the cells from a tumor can be assessed and tested to determine their grade and receptor status
Read more on symptoms and diagnosis of breast cancer.
TREATMENT OF BREAST CANCER
Treatment options which may be considered include surgery, chemotherapy, radiotherapy and hormone treatment. Often a combination of two or more of these treatments is used. The treatments used depend on:
i) The cancer itself – its size and stage (whether it has spread), the grade of the cancer cells, and whether it is hormone responsive or contains HER2 receptors; AND
ii) The woman with the cancer – your age, whether or not you have had your menopause, your general health and personal preferences for treatment.
You should have a full discussion with a specialist who knows your case. They will be able to give the pros and cons, likely success rate, possible side-effects and other details about the various possible treatment options for your type of cancer.
SURGERY
The types of operation which may be considered are:
Breast-conserving surgery. This is often an option if the tumor is not too big. A lumpectomy (or wide local excision) is one type of operation where just the tumor and some surrounding breast tissue are removed. It is usual to have radiotherapy following this operation. This aims to kill any cancer cells which may have been left in the breast tissue.
Removal of the affected breast (mastectomy). This may be necessary if there is a large tumor or a tumor in the middle of the breast. It is often possible to have breast reconstructive surgery to create a new breast following a mastectomy. This can often be done at the same time as the mastectomy, although it can also be done months or years later. There now are many different types of reconstruction operations available.
A sentinel lymph node biopsy may be performed. This is a way of assessing if the main lymph nodes draining the breast contain cancer. If they are clear then the remaining lymph nodes in the armpit will not need to be removed. If it is not possible to do this, one or more of the lymph nodes in the armpit may be removed. This helps to stage the disease accurately and to guide the specialist as to what treatment to advise following surgery.
RADIOTHERAPY
Radiotherapy is a treatment which uses high-energy beams of radiation which are focused on cancerous tissue. This kills cancer cells, or stops cancer cells from multiplying. See separate leaflet called Radiotherapy for more details.
For breast cancer, radiotherapy is mainly used in addition to surgery. For example, if you have breast-conserving surgery it is usual to have radiotherapy to the affected breast after the operation. This aims to prevent breast cancer returning in the same breast. When radiotherapy is used in addition to surgery it is called adjuvant radiotherapy.
HORMONE TREATMENT
Some types of breast cancer are affected by the female hormones oestrogen and progesterone. These hormones stimulate the cancer cells to divide and multiply. Most oestrogen and progesterone are made by the ovaries. Treatments which reduce the level of these hormones, or prevent them from working, are commonly used in people with breast cancer.
Hormone treatment works best in women with hormone-responsive breast cancer, but they sometimes work in cancers classed as non-hormone-responsive.
Hormone treatments include:
Oestrogen blockers. Tamoxifen has been available for many years and is still widely used. It works by blocking the oestrogen from working on cells. It is usually taken for five years. Other oestrogen blocker medicines are now available.
Aromatase inhibitors. These are medicines which work by blocking the production of oestrogen in body tissues. They are used in women who have gone through the menopause. These medicines include anastrozole, letrozole and exemestane.
Gonadotrophin-releasing hormone (GnRH) analogues. These medicines work by greatly reducing the amount of oestrogen that you make in the ovaries. There are several GnRH analogue preparations. The commonly used one is goserelin. They are usually given by injection and may be used for women who have not yet reached the menopause.
An alternative which may be considered for women before the menopause is to remove the ovaries (or to destroy them with radiotherapy). This stops oestrogen from being made.
CHEMOTHERAPY
Chemotherapy is a treatment of cancer by using anti-cancer medicines which kill cancer cells, or stop them from multiplying.
When chemotherapy is used in addition to surgery it is known as adjuvant chemotherapy. For example, following surgery you may be given a course of chemotherapy. This aims to kill any cancer cells which may have spread from the main tumour site.
Chemotherapy is sometimes given before surgery to shrink a tumour so that surgery may have a better chance of success and also a smaller operation may be performed. This is known as neoadjuvant chemotherapy. The type of chemotherapy given may depend on the type of cancer.
New gene tests are being developed to help doctors decide which women will benefit the most from chemotherapy.
Chemotherapy may also be used for some women to treat breast cancer which has spread to other areas of the body.
*****
Edited by Sarush.
Share the article with all the women in your world and help us create awareness to as many of them as we can. Useful links will be listed below and updated over time.
https://www.breastcancer.org/risk/factors/woman
https://www.healthcentral.com/condition/breast-cancer
Breast Cancer: Causes, Symptoms, Treatments, and Prevention